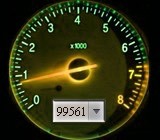 Sometimes a
selection list
needs to be filled dynamically depending on the state of another control (e.g. when the user selects a country and a
selection list
must contain the cities in this country, or when the user selects a singer and a
selection list
must contain his/her songs).
Unfortunately, the usual way of creating a
selection list
with a large number of items is quite slow in Internet Explorer. In the followings, you can find solutions and speed tests for the problem (the speed test was run on an average computer).
Example 1, the usual way.
Example 2
Example 3
The solution implemented by Example 3 works much more faster than the previous ones in Internet Explorer and it is also fast in other browsers. Unfortunately, the processing time grows drastically for greater number of options in Internet Explorer. This behavior is independent of the select and option elements, it is based on the speed of string concatenations.
But how can strings be concatenated faster? The following examples answer that question.
Example 4
Example 5