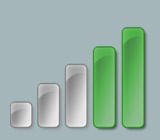 The following list contains personal blogs that have at least pagerank 6 and are written in English for developers.
Some of them are about specific technologies, some of them are more general and some of them are not only for developers.
I hope everybody can find some useful blogs in the list.
The OPML file for the RSS feeds of these blogs can be downloaded from here:
6+devblogs.xml
.
Eric A. and Kathryn S. Meyer Blog

Roger Johansson - 456 Berea Street: Articles and news on web standards, accessibility, and usability

| | |
| --- | --- |
| | |

Bokardo - Social Design by Joshua Porter

##adsense_unit##

The Warne Account - The personal blog of Dan Warne, Australian tech journalist

Imthiaz Blog - me and stupid works .. !!!

Jeff Siarto's Blog

Scott Watermasysk - Simpable

James Ward - RIA Cowboy, Rich Internet Applications, Flex, Adobe AIR, Java, Open Source, Linux, Enterprise Software.

| | |
| --- | --- |
| | |

Joost de Valk - Yoast - Tweaking Websites